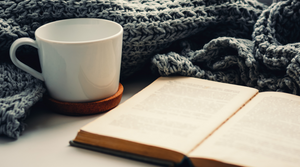 Let's Winter...
SHOP SMALL!!
33% off
top up on your faves!
Testimonials
Calm My Mind Wellbing Mist

My bottle of Calm My Mind mist arrived at just exactly the right time. I'm
having a bit of a hard time at the moment and a spritz of this
gorgeous-smelling mist feels like an instant aromatherapy hug. It transforms
the space I am in and helps me to take a big, calming deep breath and 'start
again'. I can reset, feeling more chilled than I did before I sprayed the mist.
I have used it to diffuse my children's meltdowns too. It's good stuff! Thank
you Sallyanne x
Magic Foo Mist

I'm not a fan of all the usual 'downstairs hygiene' products that are
available, so when I came across this on the website I knew I had to try it!
It's so soothing and cooling, and helps keep ingrown hair at bay. I've sprayed
it under my boobs too after a hot day at work, letting the antibacterial
properties get to work. Lovely to use on period pads too. Brilliant idea, and
it's comforting to know that it's natural and been especially made for our
foos!
LOVE - Self Care Blend

I just adore the 'Love' blend - it is a very soothing and kind scent. I
recently used it for my 12 year old step daughter, who was suffering with
period cramps and feeling generally eurgh. Little bit on her temples, and some
to sniff on her wrists, and an hour later she declared a miracle 😋
her birthday is coming up, and I'm going to give her her own bottle. Thank you!

Holistic Kitchen Instagram